Housing Authority of Chester County Special Notices:
SEEKING APPLICANTS: Executive Director Position:
The Housing Authority of Chester County seeks a dynamic Executive Director who is passionate about providing exceptional public housing programs and services on behalf of its tenants, voucher recipients, landlords, and federal, state, regional, and local partners. The ideal candidate will be a strong leader with a sense of vision for the HACC and will promote an organizational culture that provides outstanding and efficient service delivery. The chosen individual will be open-minded but pragmatic and possess advanced interpersonal skills to lead the Authority with a proactive, transparent, and collaborative management style.
For more information about this opportunity, including details about the position, how to apply, and who to contact, please view the Applicant Portal and the Position Profile Brochure.
Special Announcements:
Qualified firms are invited to submit proposals for General Construction - Multiple Sites Rebid. Please email bbolt@haccnet.org for the full Invitation for Bid and bid due dates. You may view the drawings here.
Main office to reopen by appointment only. Please view the flyer for more details.
The HACC Drop Box is Here:
Now located at our main office, 30 West Barnard St, Suite 2, West Chester, PA 19382, is a drop box available for tenants and landlords to use for delivery of any required documents. It is located at our front door to the left. Please feel free to use this 24/7 should you have any documents to drop off to us. Please be assured it is completely safe, private and secure.
Other Forms of Delivery
MAIL TO: Housing Authority of Chester County
30 West Barnard, Suite 2
West Chester, PA 19382
Attn: Your Specialist Here
Main Office Fax: 610-436-9203
Section 8 Fax: 610-430-0853
Supportive Services Fax: 610-701-6418
Scan and email to: hacc2020@yahoo.com or you may feel free to send it directly to your housing specialist via email! If you don't know your housing specialist's email, call our main office at 610-436-9200 and we will provide it for you!
Major Announcement:
Rent Relief Program for Chester County Residents
The Housing Authority of the County of Chester is no longer a participant in the Emergency Rental Assistance Program (ERAP). If you are receiving this notice, your ERAP referral has been closed. If you had reported having a pending court ordered eviction and/or utility shut off notice your application will be prioritized and someone will be reaching out to you shortly. If you did not report a court ordered eviction and/or utility shut off notice your application will be closed and you will need to call 2-1-1 and use prompts 2-2-2 to reapply and be reassigned to an appropriate ERAP Provider. If you did not have an court ordered eviction and/or a utility shut off notice when you were initially referred to HACC but your situation has changed, please call 2-1-1 and use prompts 2-2-2 to update your situation and your application will be prioritized accordingly. I apologize for the inconvenience, and we are working diligently to get you pointed in the right direction.
- Steven Wayock
Other Announcements:
Small Area Fair Market Rent:
SMALL AREA FAIR MARKET RENT (SAFMR) ARE NOW HERE!
IMPORTANT CHANGES TO HOUSING SUBSIDIES
FOR MORE INFORMATION CLICK HERE
NEW OPPORTUNITY FOR HOUSING VOUCHERS!
Vouchers are very limited in number and have very special requirements. Qualified families/individuals can only get on the waiting list through a referral. You cannot apply directly in person or online for these vouchers.
FOR MORE INFORMATION CLICK HERE
BECOME A GREAT TENANT!
The HACC is proud to introduce a great learning opportunity for landlords, current voucher holders and those interested in receiving subsidies through the voucher program. We now have an online course that really helps one to become an excellent tenant. It is a wonderful benefit for both the owner and the family or individual who rents the property. Just click the below link to access this wonderful training opportunity.
Want to become a great tenant?
Special Hours:
Click here to view the 2023 holiday schedule
Friday Hours:
Effective immediately, the offices will be closed on Fridays at 11:30. a.m. until further notice.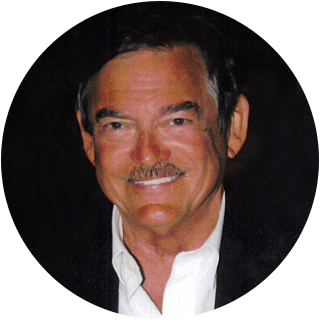 Letter from the Executive Director
Dale P. Gravett
The Board of Commissioners, Executive Director and staff welcome you to the website of the Housing Authority of Chester County (HACC). As you explore the site you will be pleased to find the wide array of housing options offered through our agency and its affiliated partners. Want to see what we look like? Interior and exterior photographs are provided for each of the public housing sites and those of our partnership properties. It is our intent to provide the best quality housing at an affordable price and to make eligibility for that housing fair and equitable to all.
It is our intent to provide the best quality housing
at an affordable price and fair and equitable to all.
The site contains direct information and various links that will hopefully answer the questions you may have about the availability of affordable properties in Chester County and how one can access that housing. You will find general information about the HACC along with specific guidance on how to apply for housing and the qualifications needed to become one of our clients through either Section 8 or the public housing program. If either of our waiting lists are open you will be able to apply through a link found at this web address. And the key components of both the Section 8 Housing Choice Voucher and the Public Housing Programs are explained in detail so that you can see the depth and scope of our operations at the agency.
Of course we understand that you may be visiting the HACC site for reasons other than obtaining housing. The latest news releases are included along with notification of important meetings including the monthly sessions of the Housing Authority Board of Commissioners. We have attached copies of key staff produced documents such as the HACC Five Year Plan and my latest report as Executive Director. We also have included links to federal and state policy publications that are pertinent to operations at HACC. If you have the need for social services related to affordable housing, the site can guide you to the Chester County agencies that can provide the help you may require.
Working together we can make affordable housing
a reality for all citizens of Chester County.
Finally, we want to hear from you! The site is used as a tool to post documents that are presented for your comments. When we solicit your views we are truly sincere in wanting your input either pro or con. So when we ask, please tell us how you feel about proposed changes in the way we operate. Your opinion does matter and will be heard. Working together we can make affordable housing a reality for all citizens of Chester County.
Thank you and enjoy your visit!